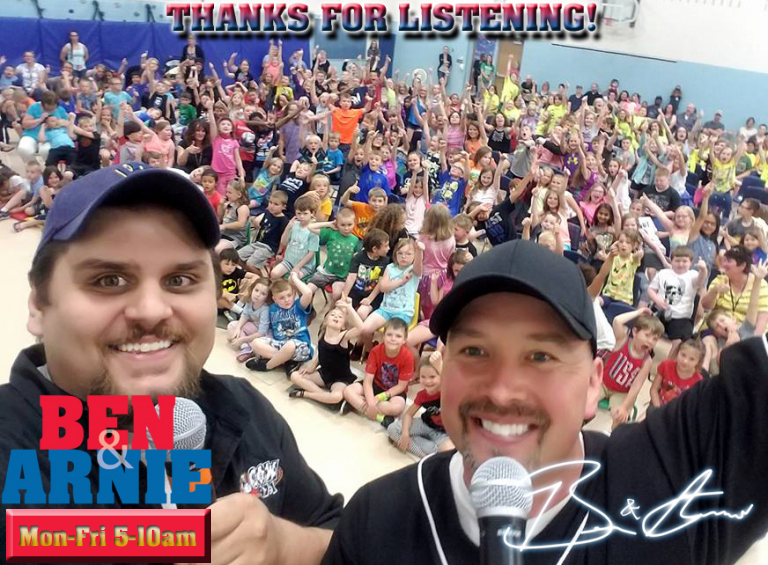 "Mind on You" is brand new music from newcomer George Birge — have a look and listen to the video!
Want to get in touch? Call during the show at (888) 269-2699 or drop us a message on Facebook anytime…just click the "Send Message" button below!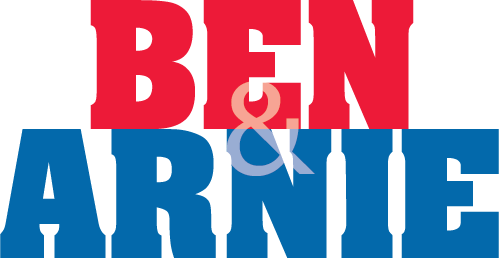 Who is Arnie...
This year marks my 29th year in Country Radio and my 23rd here at COW97. My radio days began as a senior in high school at my hometown radio station WHTL in Whitehall, WI. I am a 2002 graduate of the University of Wisconsin La Crosse, a husband, and a father of three.
We get to be a part of many great things in radio, but the #1 reason I do it is because of the music. I am a country music freak. New…old…twang…no twang…it is the reason I've been hanging around country radio for 29 years.
I'm probably happiest listening to the saddest songs….crazy??….maybe!
I want to say "thank you." I know there are choices in which station you listen to and the fact that you choose COW97 is just great! Call the COW lines anytime. This is your station and I feel privileged to be a part of your day!
Arnie has been nominated for 3 times by the CMA & 3 times by the ACM for Personality of The Year, and named Best Morning Show by the Wisconsin Broadcasters Association 7 times.
Fun Facts about Arnie…
Favorite COW97 Moment…
Surprising a young kid at Country Fest with meet & greets for Toby Keith. He was a big fan and his dad was gone serving in Iraq at the time. His grandma contacted me ahead of time and we were able to surprise him at his campsite. I could see it meant the world to him and his family.
Favorite place to hang out when not working…
Boring….But HOME
Dirty Little Secret…
I am a fan of 80's Monster Ballads
Favorite charity…
St Jude Children's Hospital. They are working miracles there.
Favorite Wisconsin Sports Team
Packers/Badgers
What did you want to be as a kid?
I can't really remember. But as a kid, I would play Red Sovine records and pretend I was on the radio.
If they were to make a movie about you, who would play you and what would the title be?
Gary Busey. "One Day He Just Snapped"
What are 3 things you can't live without
My wife Anna
My 3 children
And COUNTRY MUSIC
Hello!…My name is Ben Butler and me and Arnie are helping to start your day off with a bang, every weekday morning from 5-10!

I was born in La Crosse, Wisconsin and spent my childhood growing up in Black River Falls so this truly is home for me. After graduating from Black River Falls High School, I took some classes in La Crosse before ending up at UW-Eau Claire.

I began my radio career right here at the ripe age of 20. Over the past 19 years, I have done about every shift there is, morning, noon and night, last coming from the Wausau-Stevens Point area.

I LOVE country music and have a pretty wide array of knowledge in the field. Feel free to e-mail me at [email protected] or give me and Arnie a call in the studio from 6-10am (888) 269-2699…I'd love to chat!

Ben has been nominated 3 times by the CMA & 3 times by the ACM for Personality of The Year, and named Best Morning Show by the Wisconsin Broadcasters Association 7 times.

Favorite place to hang out when not working…

Home…seriously, down-time can be a plus…

Dirty Little Secret…

I'm straight-up addicted to game shows

Favorite Wisconsin Sports Team…

Love 'em all but I really follow the Packers and Brewers!

What did you want to be as a kid?

My cousins and I used to "play radio" so I guess this is what I'm supposed to do!

What cartoon character or superhero would you like to be and why?

The Incredible Hulk…who's gonna mess with that guy?

If they were to make a movie about you, who would play you and what would the title be?

Fred Savage (People tell me I looked like him when I was a kid) "Beyond Help"

If you could meet anyone famous, dead or alive, who would it be and why?

I never did get to meet George Jones, Cash or Waylon…that would be cool…or, of course, any personalities from my favorite game shows!

What is your weirdest quirk?

I'm not the tidiest person but with certain things, everything has to be in a certain order or done in a certain way. I'm sure it's a pain in the butt for people that encounter this.

What is the wallpaper on your cell phone?

A picture of my daughters, Hailee, Scarlett & Addie.

What are 3 things you can't live with out?

Family

Friends

Water…true story